pdfFiller is not affiliated with any government organization
Get the free ub04 form
Show details
Hide details
D M 71 PPS E N ECI F O 76 ATTENDING G P NPI LAST c. d. e. 77 OPERATING 81CC UB-04 CMS-1450 APPROVED OMB NO. 0938-0997 NUBC National Uniform Billing Committee QUAL FIRST 80 REMARKS H Q THE CERTIFICATIONS ON THE REVERSE APPLY TO THIS BILL AND ARE MADE A PART HEREOF. UB-04 NOTICE THE SUBMITTER OF THIS FORM UNDERSTANDS THAT MISREPRESENTATION OR FALSIFICATION OF ESSENTIAL INFORMATION AS REQUESTED BY THIS FORM MAY SERVE AS THE BASIS FOR CIVIL MONETARTY PENALTIES AND ASSESSMENTS AND MAY UPON...
Get, Create, Make and Sign ubo4 form
Get Form

eSign

Fax

Email

Add Annotation

Share
How to fill out ub04 form
01
To fill out a UB04 form, start by entering the patient's information in the designated fields. This includes their name, address, date of birth, and insurance information.
02
Next, identify and provide the specific details about the healthcare facility where the services were rendered. This includes the facility name, address, and identification number.
03
Indicate the relevant dates for the services provided, such as the date of admission, discharge, or transfer.
04
Include the diagnostic and procedural information for the services rendered. This may involve identifying the primary diagnosis, any secondary diagnoses, and the corresponding ICD-10 codes. Additionally, include the CPT/HCPCS codes for each procedure or service provided.
05
Specify the type of bill code that corresponds to the healthcare service being billed.
06
Include any remarks or additional documentation that may support the claim, if applicable.
07
Review the completed form for accuracy and ensure that all required fields have been filled out correctly.
Regarding who needs the UB04 form:
01
Healthcare facilities, such as hospitals, nursing homes, and rehabilitation centers, typically utilize the UB04 form for billing purposes.
02
Health insurance companies and government payers, such as Medicare and Medicaid, require the UB04 form to process and adjudicate claims.
03
Medical billing professionals or individuals responsible for the financial aspects of healthcare organizations often need to complete the UB04 form.
This is how it works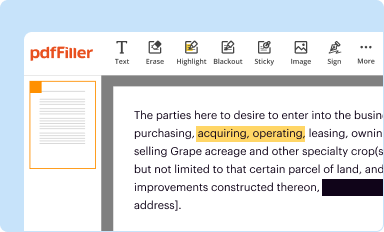 Edit your ub04 form form online
Type text, complete fillable fields, insert images, highlight or blackout data for discretion, add comments, and more.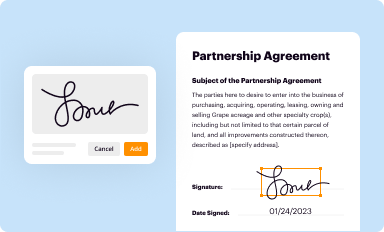 Add your legally-binding signature
Draw or type your signature, upload a signature image, or capture it with your digital camera.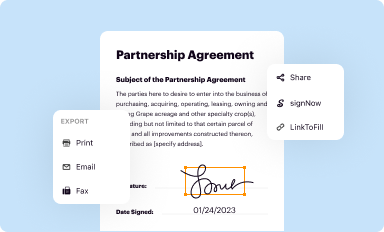 Share your form instantly
Email, fax, or share your ub04 form form via URL. You can also download, print, or export forms to your preferred cloud storage service.
Editing ub04 form online
Use the instructions below to start using our professional PDF editor:
1
Set up an account. If you are a new user, click Start Free Trial and establish a profile.
2
Prepare a file. Use the Add New button. Then upload your file to the system from your device, importing it from internal mail, the cloud, or by adding its URL.
3
Edit ub 04 form pdf fillable. Text may be added and replaced, new objects can be included, pages can be rearranged, watermarks and page numbers can be added, and so on. When you're done editing, click Done and then go to the Documents tab to combine, divide, lock, or unlock the file.
4
Get your file. Select the name of your file in the docs list and choose your preferred exporting method. You can download it as a PDF, save it in another format, send it by email, or transfer it to the cloud.
Dealing with documents is always simple with pdfFiller. Try it right now
People Also Ask about ub04 form
What is the difference between UB04 and CMS 1500?
What is the purpose of the UB-04 form?
What type of bill is UB-04 claim form?
What is the major difference between CMS 1500 and UB04?
What type of providers use the UB04 claim form?
Ub 04 Form is not the form you're looking for?
Search for another form here.
Comments and Help with fillable ub 04 form red
The UB-04 Form Makes Claiming Payments Easier
There are two standard forms designed by the CMS (Centers for Medicare and Medicaid) for billing claims: CMS Form 1500 and CMS Form UB-04, also known as CMS-1450. Both are approved by the NUB (National Uniform Billing Committee).  Though these forms have similar purposes, they are used by different authorities, as explained in further detail below.
Who needs a Form UB-04?
UB-04 Form is used by institutional providers, like hospitals, rehabilitation facilities, home health agencies, therapy services, etc. All establishments that can be classified as medical institutions must bill medical claims by filing UB-04 (CMS-1450) Forms, which has become the standard form requested by insurance companies.
The CMS-1500 Form, in contrast, is filled out by non-institutional providers: physicians and suppliers, for instance, specialty care providers, ambulance services, or clinical laboratories.
What is the UB-04 for?
The UB-04 form serves as a bill which displays and summarizes the cost of all the medical services a patient is given at the time of their treatment. The information reported on the CMS-1450 form will be required by the patient when they apply for insurance coverage.
Is the UB-04 accompanied by other forms?
Form UB-04 is applied only to cases involving medical treatment.  While hospital stays and medical treatments always generate additional documentation, including patient medical records, hospital discharge papers, etc., filing form UB-04 does not require the provision of these additional documents or statements.
When is the UB-04 due?
UB-04 Form does not have a period of validity. It should be filled out and delivered to the patient when payment for services is due. The complete package should be sent by the patient to the insurance company no later than 12 months from the date of treatment.
How do I fill out the UB-04?
There are 81 fields to be completed in the fillable Form UB-04. They may be grouped according to the topic of items covered:
Patient's personal information (name, address, date of birth).
Information about admission to the medical institution.
Treatment and medical services (and their costs).
Insurance details, etc.
Where do I send the UB-04?
The completed form should be delivered to the patient, their insurance company or any other party willing to make payments for the patient.
Video instructions and help with filling out and completing ub04 form
Instructions and Help about ub 04 claim form pdf
Hey everyone for this week's activity we're going to be completing the CMS 1500 and the UP for claims forms, so you have the information that you need listed in the activities and there's also a document that I added under the handouts tab that has the patient data table in the provider data table located — handouts'ts portal of unit 10, so I'm not going to completely fill out all the information on the two forms that we're completing, but I do at least want to get you started so if you take a look at the UP for one of our first examples is with Abby Addison so essentially all the different data fields on the before in the CMS 1500 have specific information entered into each of these you can find more information about what is entered into each and every field in these step-by-step directions for completing there are tips for completing the CMS 1500 form and also completing the HBO for claims form found under handouts as well so back to the HBO for I have an area here in section 8 sections 1 in looking at those tips for completing the two claims forms you'll see that the prime provide as information is completed here we have room for the patient's medical record number in field 3b looking at our information we see that Abby's medical record number is listed so in our tips for completing one of the CMS rules for completing both the HBO for in the CMS 1500 form is that you have to use all cap so make sure your all caps button is on your computer, and you can enter Abby's medical record number into field 3b patient name is completed in field eight a patient address you'll find that in the patient data table as well as the birthdate we know that Abby is a female we do have the admission date as March 7th, so that information will be entered into field 12 condition codes you'll find them from more information about the condition codes in the step-by-step directions so take a look at those we don't have all the information available to completely fill out this form to 100% accuracy, so I'm not expecting to have this form and every single field completed with all the information because you just don't have it so do the best that you can our line items start under descriptions in our first line item 4a d a B is room in board, so I'm typing that in we have our service dates which is the date of the encounter our information gives us the total cost for those services so as you can see I'm just abstracting the information from the instructions for completing the exercise, and I'm filling in the appropriate fields for the CMS 1500 form essentially you're doing the same thing you'll have the patient's health insurance information listed under the patient data table, so you can abstract and check off which type of insurance the example that you're using again on the CMS 1500 form the first one is a B Addison, so I'm going to use that as my example as well patients name we're going to list the last name first on this particular form patient's date of birth so...
FAQ
What is ub04 form?

The UB-04 form is a standardized claim form used by health care providers in the United States to submit claims to health insurance companies. It is also known as the CMS-1450 form, which is the Centers for Medicare and Medicaid Services (CMS) form number for the UB-04. The form is used to bill for services rendered in both inpatient and outpatient settings.

Who is required to file ub04 form?

The UB-04 form is used by healthcare providers to submit claims to health insurance companies for reimbursement for medical services. Medicare, Medicaid, and private insurers all require the UB-04 form.

How to fill out ub04 form?

1. Identify the patient and billing information. Start by filling in the patient's name, address, and insurance information. 2. Fill out the type of bill. Choose the type of bill code from the options provided by the Centers for Medicare & Medicaid Services (CMS). 3. Include the diagnosis and procedure codes. Enter the ICD-10 and CPT codes that correspond to the diagnosis and procedure performed. 4. List any modifiers. Modifiers are two-digit codes that are used to indicate how a procedure or service was performed. 5. Enter the charges. Include the fees for each procedure or service. 6. Complete the signature section. Sign and date the form, as well as provide the National Provider Identifier (NPI) number of the provider. 7. Submit the form. Mail or fax the completed form to the address or number provided by the payer.

What is the purpose of ub04 form?

The UB-04 form is a standardized billing form used by a variety of healthcare providers in the United States to submit claims to health insurance companies. It is also known as the CMS-1450 form, the UB-92 form, or the Uniform Billing form. The form is used to request payment for services covered by a patient's health insurance plan. It includes all of the necessary information required by health insurance companies to process claims, including patient information, diagnosis codes, and billing codes.

What information must be reported on ub04 form?

The information that must be reported on an UB04 form includes the patient's name and address, insurance information, diagnosis codes, procedure codes, provider name and address, dates of service, charges, and payments.

When is the deadline to file ub04 form in 2023?

The deadline to file an UB04 form in 2023 is April 30th, 2023.

What is the penalty for the late filing of ub04 form?

There is no specific penalty for late filing of a UB04 form, as it is typically used by medical and other health care providers for billing purposes. However, late filing of the form could result in delayed payments from insurers or other entities, which could carry financial repercussions.

Where do I find ub04 form?

It's simple with pdfFiller, a full online document management tool. Access our huge online form collection (over 25M fillable forms are accessible) and find the ub 04 form pdf fillable in seconds. Open it immediately and begin modifying it with powerful editing options.

How do I complete ub 04 form online?

pdfFiller has made filling out and eSigning ub04 form pdf easy. The solution is equipped with a set of features that enable you to edit and rearrange PDF content, add fillable fields, and eSign the document. Start a free trial to explore all the capabilities of pdfFiller, the ultimate document editing solution.

How do I edit ub 04 online?

pdfFiller not only allows you to edit the content of your files but fully rearrange them by changing the number and sequence of pages. Upload your ub04 form to the editor and make any required adjustments in a couple of clicks. The editor enables you to blackout, type, and erase text in PDFs, add images, sticky notes and text boxes, and much more.
What is ub04?
The Uniform Billing Form – known either as the UB-04 or CMS 1450 – is the standard for billing all major insurance providers as well as Medicare. The form contains more than 80 lines for important patient information.